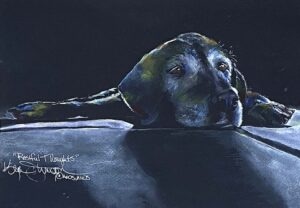 AWA SPRING EXHIBITION
"Restful Thoughts"
SHEMER ART CENTER
April 13 to May 21, 2021
Reception date: Thursday, April 15, 6 – 8 PM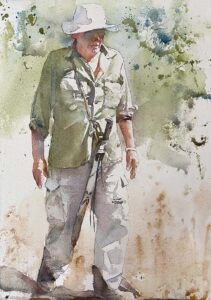 AWA SPRING EXHIBITION
SHEMER ART CENTER
April 13 to May 21, 2021
Reception date: Thursday, April 15, 6 – 8 PM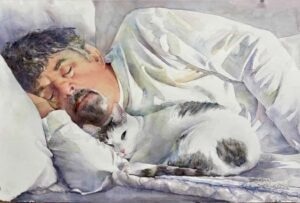 154th American Watercolor Society International Annual Exhibition, 2021
"Catnapping"
Herbert G. Morris
Memorial Award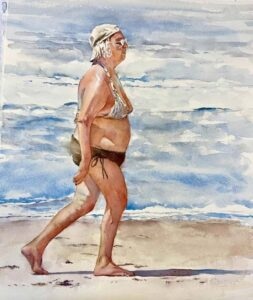 2021 Signature American International Watermedia Exhibition
"Urge On"
Juried into the 12th annual Signature American International Watermedia Exhibition at Fallbrook Art Center.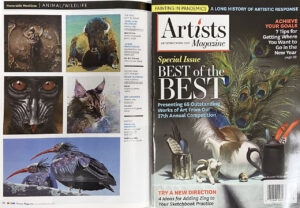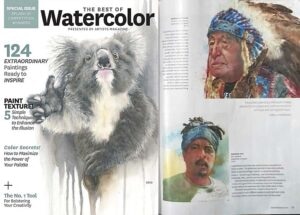 "Bandana-Man"
Honored to share a page with my good friend Carol McSweeney!! Bandana-Man (bottom left)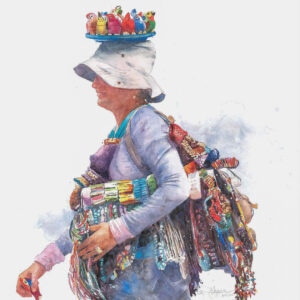 "ACCESSORIZED"
2018 Arizona Watercolor Association Exhibit
Oliver C Jochumson Award of Excellence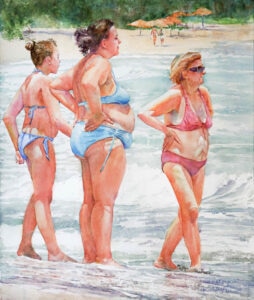 "GENERATIONS"
2018 Transparent Watercolor Society of America 42nd Annual Exhibition
Nora Stevens Founders Award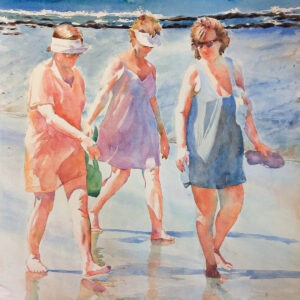 "GIRLS TIME OUT"
2017 49th Watercolor West International Juried Exhibition
Cheap Joe's Art Supply Award Winn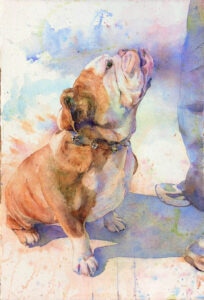 "I'M HERE FOR YOU" & "GIRLS ON A WINDY DAY"
2017 Art Journey Animals: A collection of Inspiring Contemporary Masterworks
Selected for Publication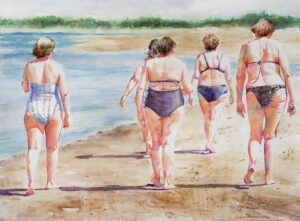 "PEARLS ON THE BEACH"
2016 7th Annual Signature American Watermedia Exhibition
The Tina Langham-Smith & Glenn Smith Award (representational)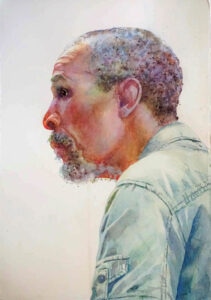 "LOS COLORES"
2016 Adirondacks National Exhibition of American Watercolors
Forest Runes Award in Memory of Scott Stuart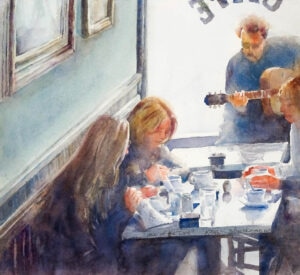 "HAIR OF THE DOG"
2016 Watercolor West 48th International Juried Exhibition
Award Winner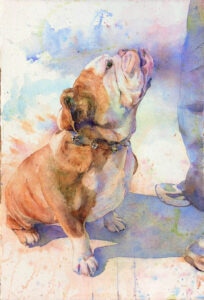 "I'M HERE FOR YOU"
2015 Splash 16: Exploring Texture
Selected for Cover / Publication
2014 Artist's Magazine's Annual Art Competition Finalist
2013 32nd Annual Adirondacks National Exhibition of American Watercolors
Pulsifer Award
Would you like to purchase or commission original artwork?